NON- RENEWED INSURANCE BECAUSE YOUR ROOF IS TOO OLD?
ALL BREVARD INSURANCE CAN HELP. CALL US NOW !

LIMITED CAPACITY SO PLEASE DON'T WAIT!
All Brevard Insurance is your port in the storm for affordable homeowner's and condo insurance.
All Brevard Insurance is now proud to represent Chubb Insurance for high value home owners anywhere in Brevard, including Lansing Island, Tortoise Island, Beachside, Viera or Suntree.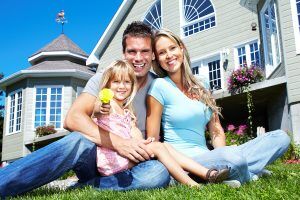 All Brevard Insurance Takes Over Discontinued People's Trust Home Owners Policies!
Universal Property and Casualty Insurance, Florida – Brevard County
Call All Brevard Insurance for choices other than the state-run Citizens property and Casualty.
Citizens is not the answer to your insurance needs. It was designed to be a last resort, not a primary carrier as some national companies like State Farm would have you to be believe. Citizen's policies are assessable which means you could pay more for your policy than was originally issued.
The state government should not be in the business of insuring over 1 million households when there is no need. There are more than a dozen "A" rated carriers that can insure the homes of Floridians without the intervention of a state monopoly.
How All Brevard helps reduce your home owners insurance premiums
First and foremost is to make sure you are getting all your wind mitigation credits. How do you do this? By having a local licensed contractor inspect your home and provide you with the Uniform Wind Mitigation forms. Simply call us or fill out the simple home owners quote form and we will do it for you. You will be contacted within 72 hours to schedule an appointment that is convenient for you. The inspector will come to your home, complete the inspection and leave you a copy of the forms required to qualify for the wind credits.
These credits can save you up to 50% of your current premium.
For more credits and premium reduction techniques, one of our friendly knowledgeable staff will assist you in the process.

Renter's Insurance Brevard County, FL
Even if you are renting your home or apartment, you still own all of the possessions inside your rental. Appliances, TVs, furniture and more add up to more than most renters realize. Don't wait until it's too late. Call All Brevard Insurance for renter insurance to protect your 'stuff'.
Our Homeowner Policy providers include
• Chubb Insurance
• Universal Property and Casualty Insurance
• Federated National Insurance
• Tower Hill Insurance
• Lexington Insurance Company
• Edison Insurance
• Southern Fidelity Insurance