Long Haul Trucking Insurance
LONG HAUL COMMERCIAL TRUCK AND CARGO INSURANCE
With more than 20 years experience, you can trust All Brevard Insurance to meet your long haul commercial truck insurance needs. We are the best long haul truck insurer in America and an independent commercial auto insurance company. We offer customized insurance policies, flexible payment options for qualified drivers from coast to coast, including Brevard and Florida.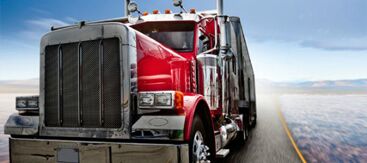 COMMERCIAL TRUCKS WE INSURE
Whether you're looking for owner operator insurance, motor carrier insurance, or private carrier insurance, All Brevard Insurance provides long haul commercial trucking insurance for trucks and trailers of all sizes including:
• Box trucks
• Semi trucks
• Flatbed trucks
• Front loaders
• Garbage trucks
• Pickup trucks
• Tank trucks
• Tractors
• Dump trucks
• Auto hauler trailers
• Flatbed trailers
• And more
LONG HAUL TRUCK INSURANCE FILINGS
All Brevard Insurance offers complete commercial truck insurance state and federal filings assistance. An insurance filing is a guarantee to the government that you have sufficient truck insurance protection for your vehicle. Once authority has been filed, we can take care of the rest.
COMMERCIAL TRUCK INSURANCE CLAIMS
Call us to report a claim or to get additional information on a truck insurance claim that you've already filed. Our commercial truck insurance claims experts will start working to get you hauling and back on the road.